We spent a week at a cabin just outside of Cedar City and had the opportunity to spend time with several of our siblings. Forrest and Elin came down first and after one futile attempt at hiking (there were loggers in the area) Nathan and Fori tried a hand at fishing and caught a total of three Rainbow trout. Beckett was super stoked about it until he saw the fish wriggling around, and he started crying. I had the same response when I watched Nathan smacking it's head against a tree trying to put it out of it's misery. I've decided I want to remain blissfully ignorant about where my food comes from.
Aren't they cute??
Nathan and Beckett wetting a line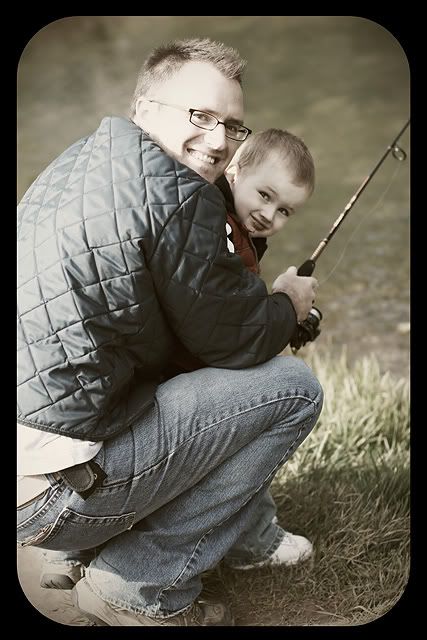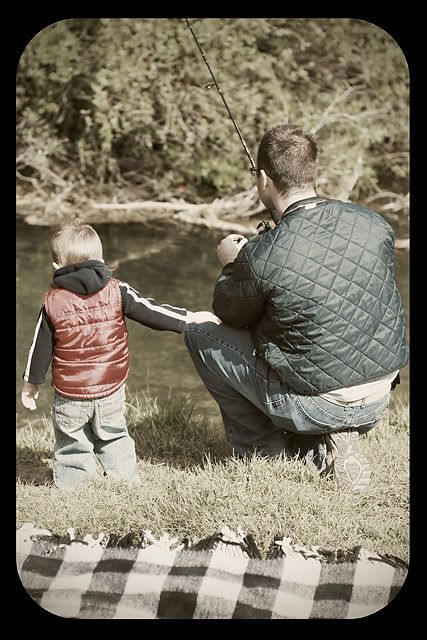 Beckett spent most of the day throwing rocks in the pond...which is probably why Nathan and Forrest only ended up catching three fish. The rest of us (Elin and I) had to whisper the entire time.
Ben, Ryanne and Rachell came the following day and we headed over to Bryce Canyon for a fun little hike through the hoo-doos. It was so beautiful...the colors were amazing.
Uncle Bean and Aunt RyRy
Uncle Fori and Aunt Elin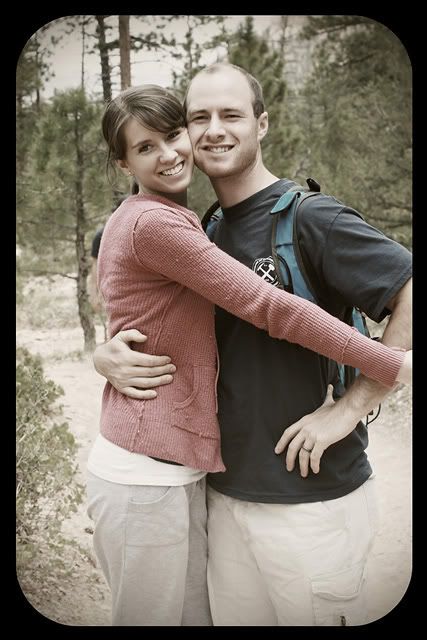 Rachell was there as well, but as Tim skipped the weekend I didn't get a cute 'couple' picture with just her :) Instead, here is a couple picture of her and Elin.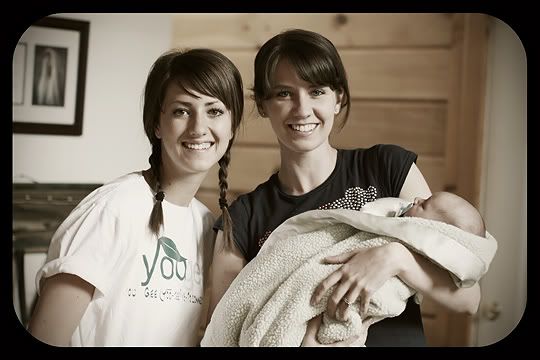 And, of course a picture of the brothers. These are three of the handsomest men I know.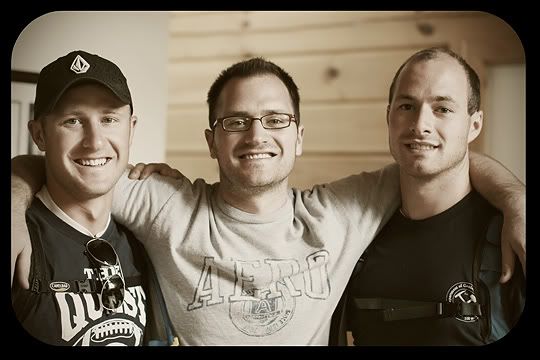 This was the last night before the Roberts clan left. We made a mean hot dog dinner, and some delish s'mores.
Beth, Brenan and McKay came and shared the last day with us. It was so fun to meet little McKay and to see Beth in action as a mom. They are such a cute little family. We loved being together...even if it was short. Check out our delish tinfoil dinners.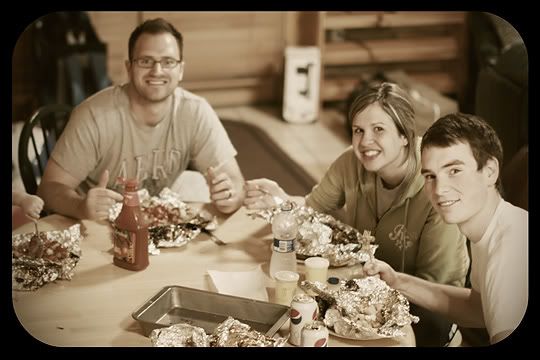 Thanks to all who made the trip to come and see us. We love you and enjoy spending time together.