My baby turned 2 and we had a little party to celebrate. I decided that it would be fun to make him a dinner that he'd enjoy so I made a bunch of finger foods, kid friendly and mostly unhealthy. Of course he came down with the flu that night, which explained why he wanted nothing to do with the food.
He also wanted nothing to do with the party hat. Fortunately the rest of the dinner party were not as picky about wearing them as Wil was.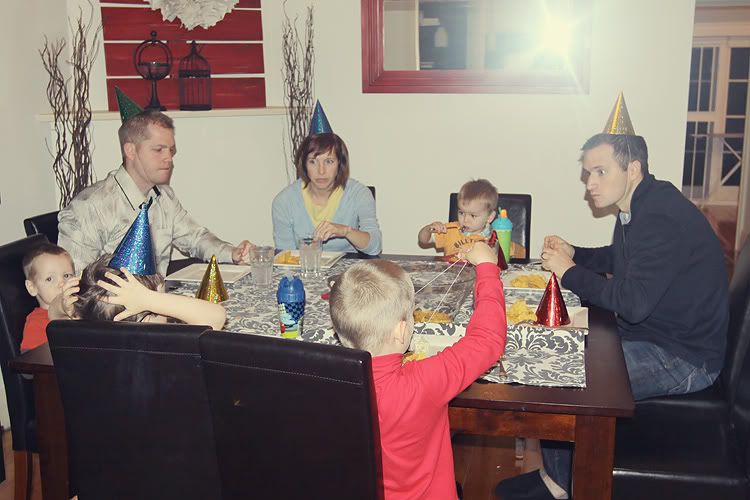 He

was

interested in dessert. What 2 year old isn't? flu or no flu.

A tower of monkey's to celebrate the biggest monkey of all.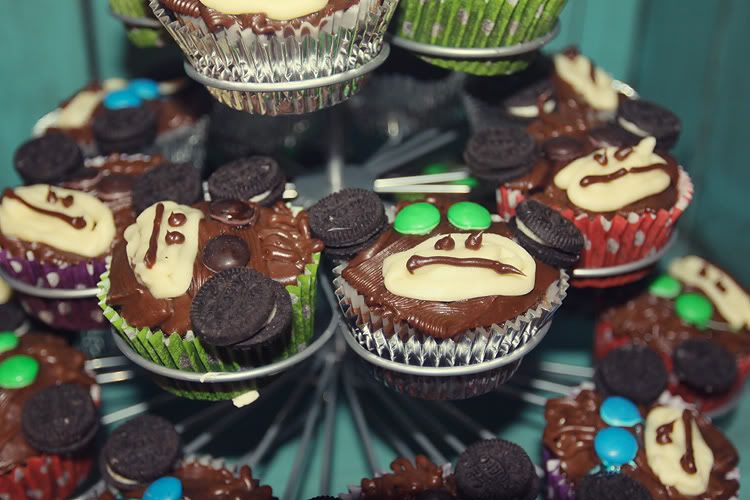 Dessert went something like this:

"Ooh, I want to blow these out so bad, I'm trying to restrain myself"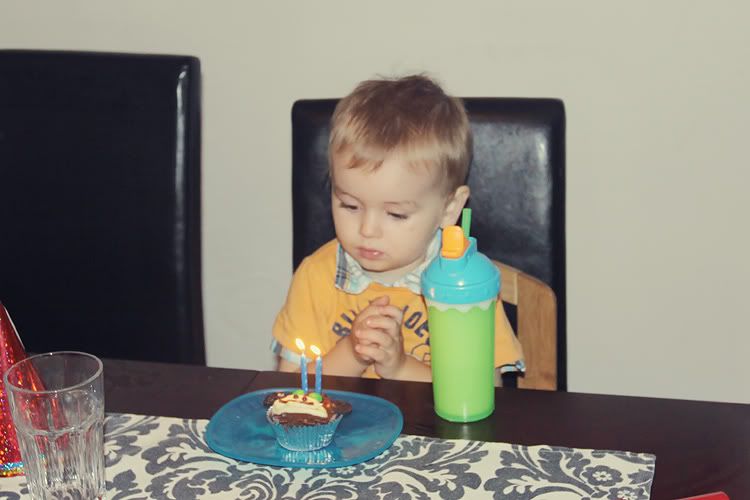 "What happened, where did the lights go?"
"Did I do it right, Mom?"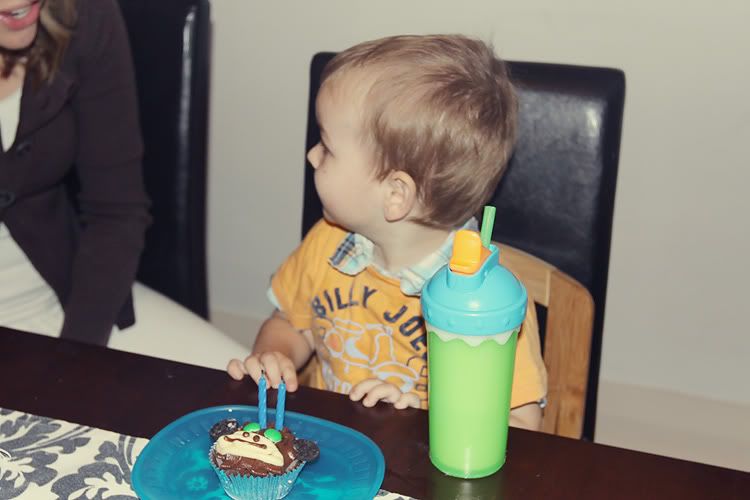 "Oh good, I did it!"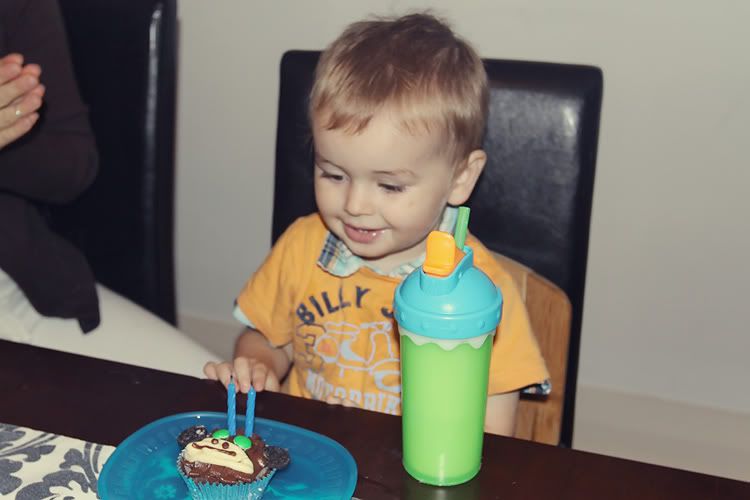 "Did everybody else see what I just did?"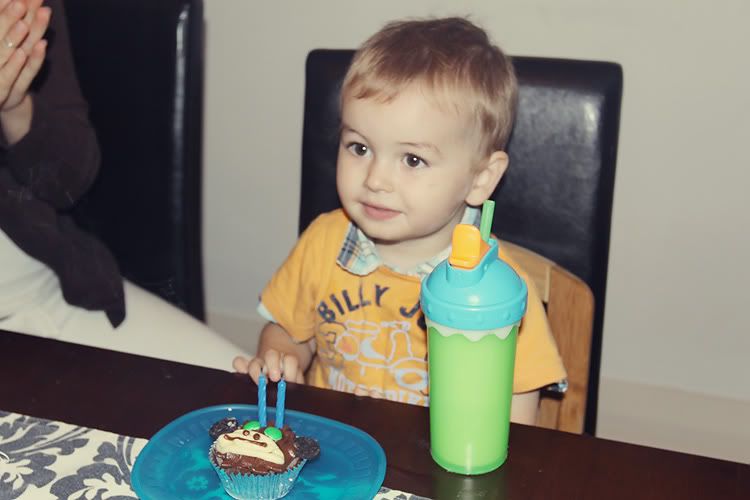 "Oh I'm so good at blowing out birthday candles!"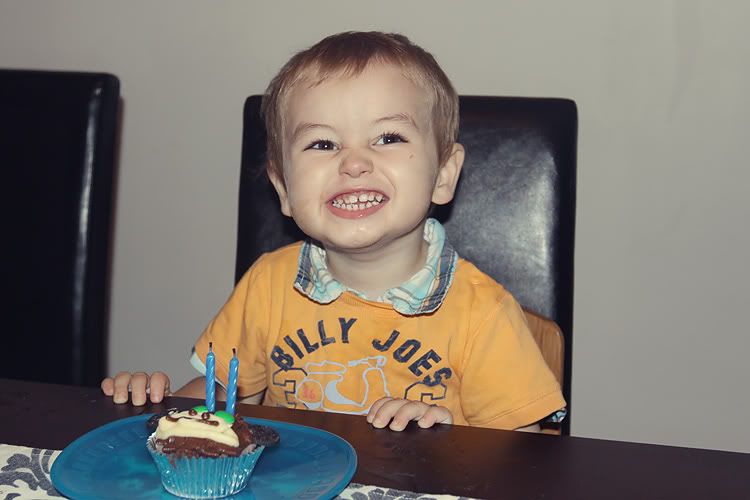 "Not going to waste any time with utensils"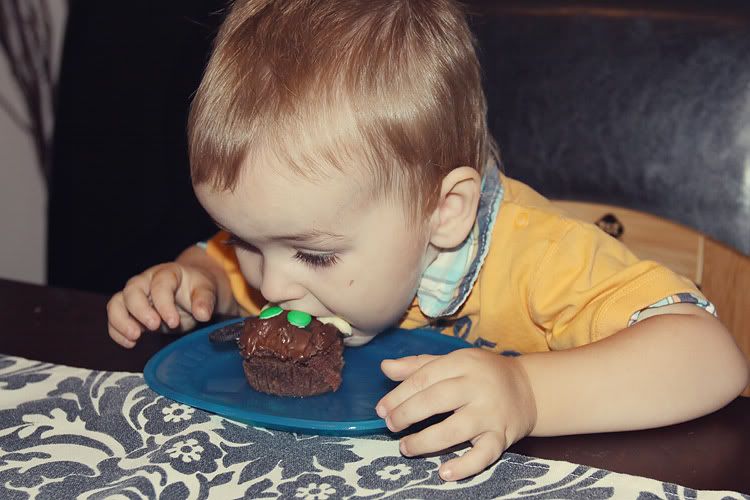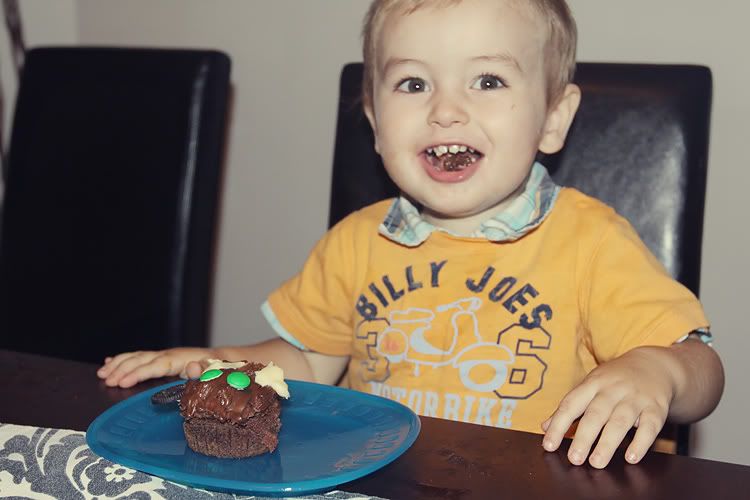 "If I could just secure the cupcake a little bit better"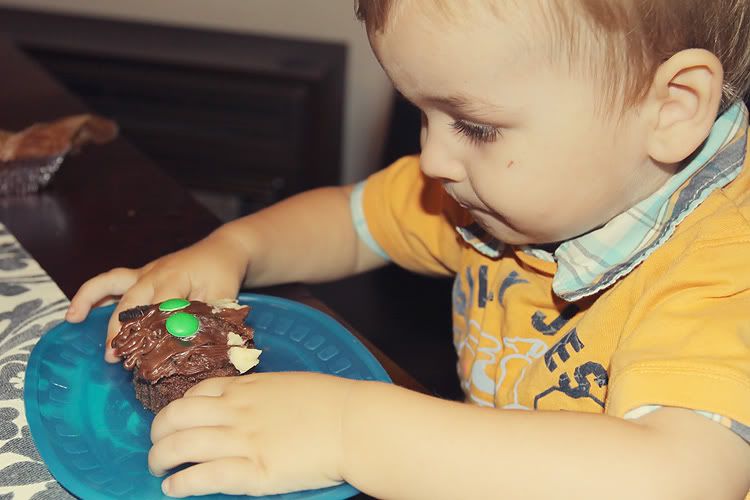 "That's better"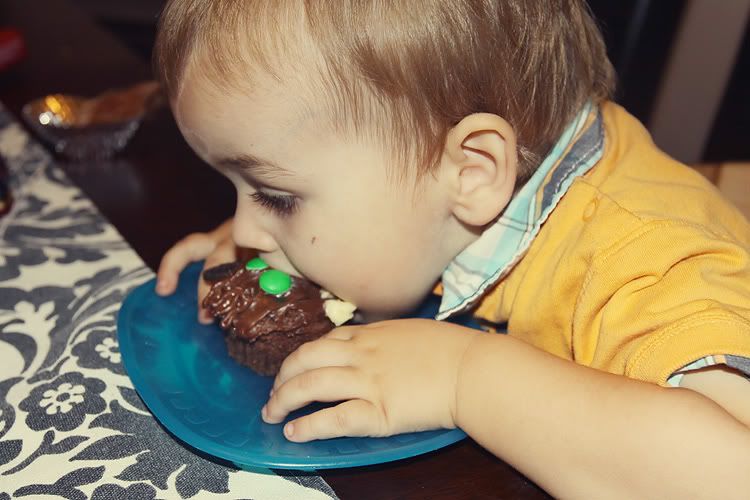 "See how good that worked?"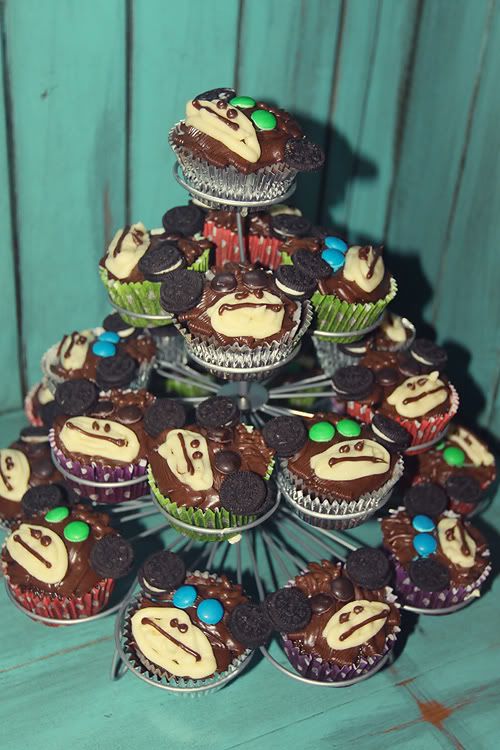 The older boys enjoyed them too.
We bought Wil a ride on toy so he and Beckett would stop fighting over the one we already have. Now they just fight over the new one.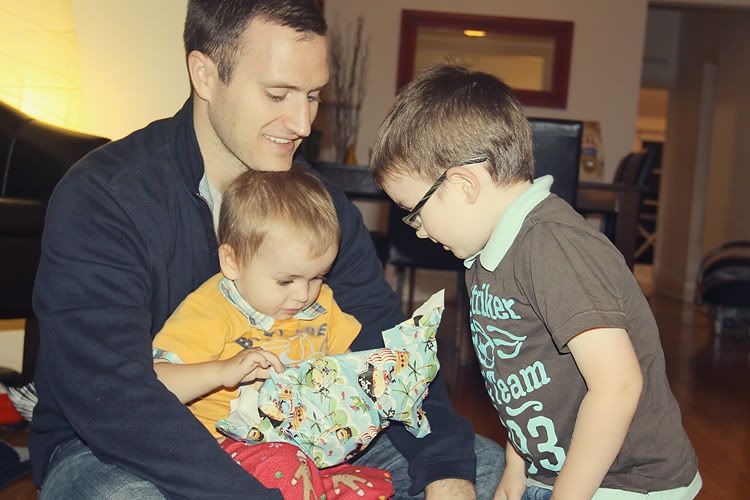 So happy to celebrate Big Dub.