When we headed to Oz, Nathan and I knew there was one thing above all else we had to do while here.
And that was to snorkle in the Great Barrier Reef.
Fortunately for any of you who would have put that on your list as well, I'm a picture taking fool and have included waaaayyyyy too many photos in this one post. I hope you enjoy. We really did.
On the easy 2 hour flight there. The boys did so well and snuggled together as they watched some TV.
Upon arrival at the tiny itsy-bitsy airport in Hamilton Island
(part of the Witsunday Island chain).
Besides the picture of the welcome sign, this was the first sight my eyes met as we rounded the corner. I immediately thought of Mom and Dad who love Hawaii. I'm trying to convince them to come visit us sooner than later, maybe this will seal the deal.
We boarded our golf cart (everyone on the island drives these) and took a little tour (or detour) on our way to the accommodation. We saw the resort side of the island...
and some rain headed our way...
...fortunately it was just a nice refreshing little shower and didn't stay long.
The first day was spent:
#1 Swimming
#2 Beaching
and #3 Mini Golfing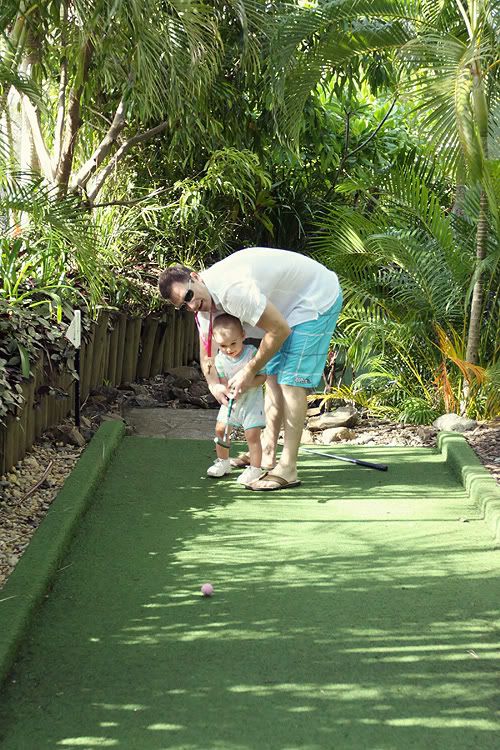 (Notice Beckett's new pose found here and in the first photo. He's spent hours refining it.)
The following day we saw what we'd come to see. The reef.
This is the floating pontoon where we suited up and ate lunch.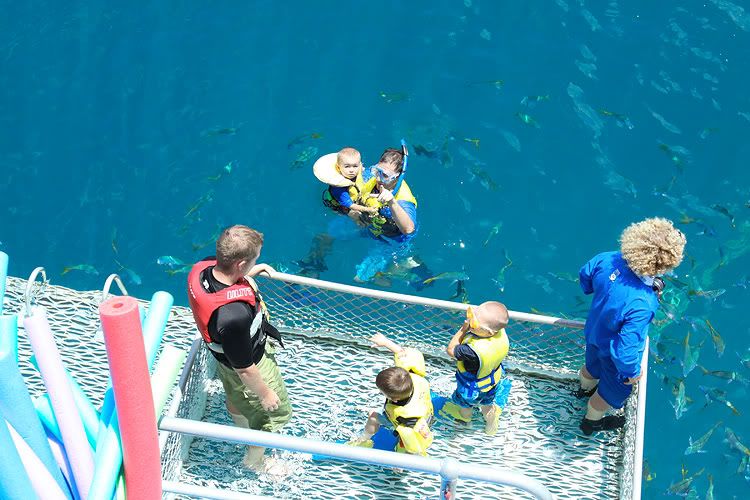 I hope Katie doesn't kill me for posting this, but I wouldn't have ever dared if she didn't look so dang HOT in it.
We also went out on a semi-submersible so the kids could see what we'd seen while snorkeling.
Our last day was spent at White Haven beach.
On the ride over
Our boat
What the kids did while we boated along some of the most beautiful coastline in the world.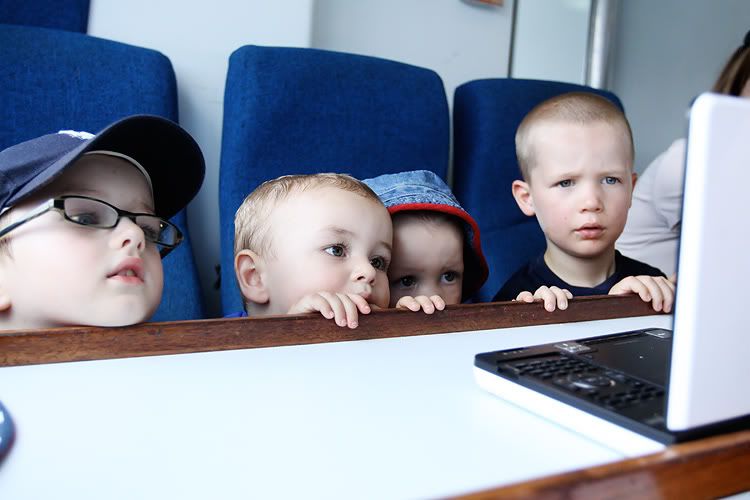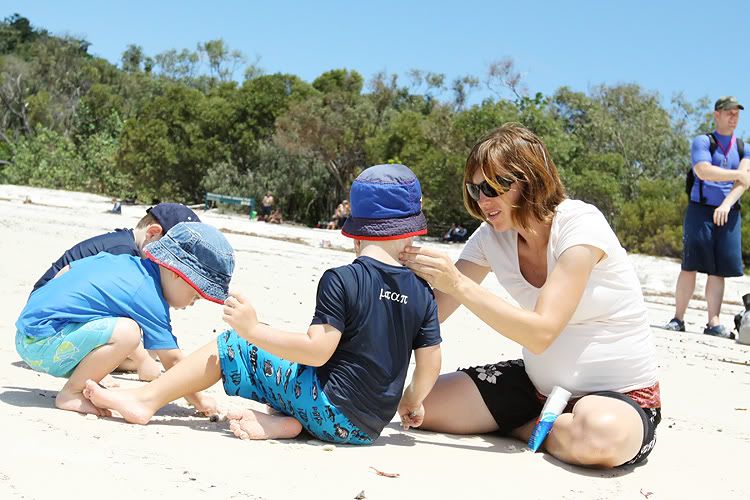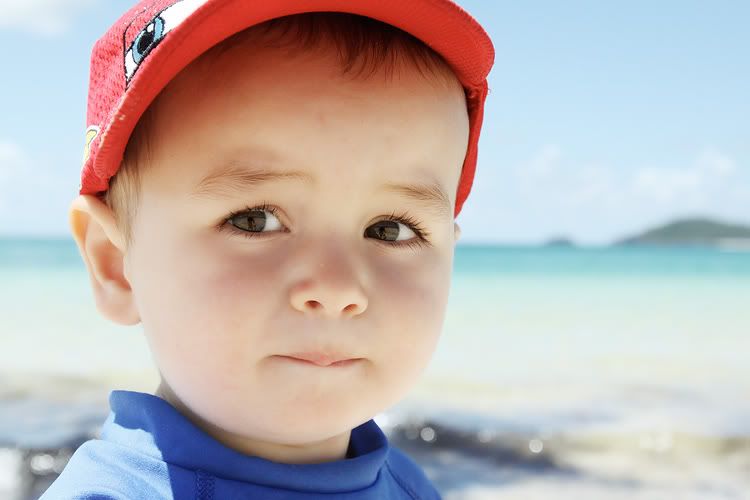 We put the kids in these stinger suits to help protect against the sun
(and cause it was hil.ar.ious).
Surprisingly they were not bothered by them and Owen even protested having it taken off.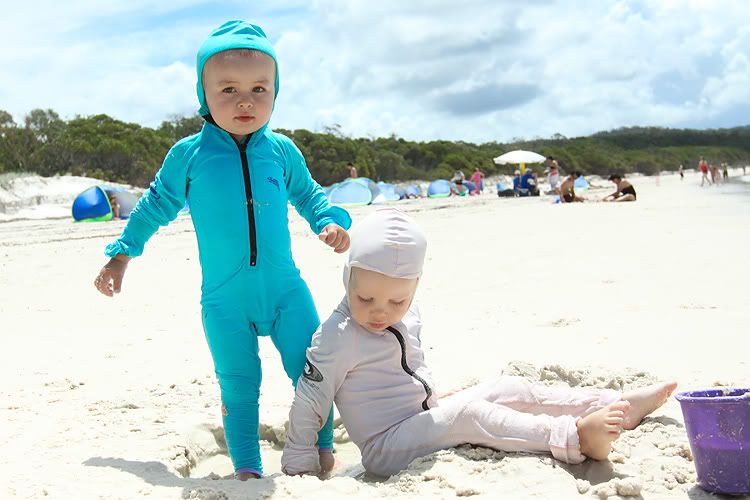 Another refreshing rain came by and cooled us off and we were ready for more stinger suit action:
Okay, okay, I'm done with the funny suit pictures. Sorry.
I am definitely a fan of this place.
We finished our trip off with a nice trip to the park.
Then waited patiently to catch the bus back to the airport.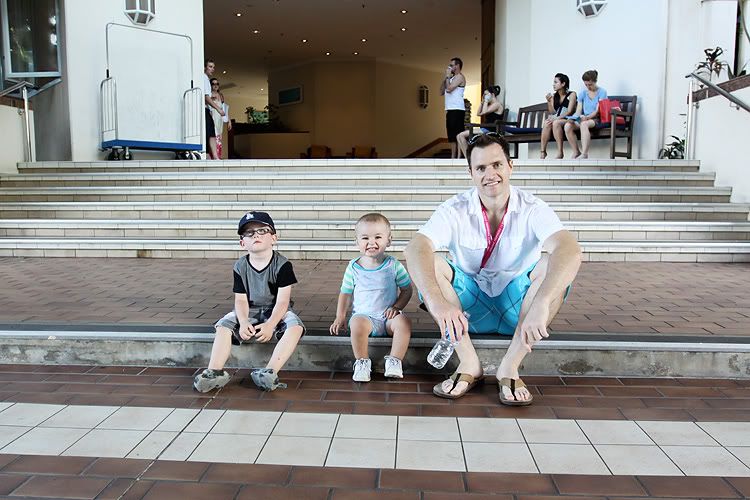 What a trip.
(Both for us and any of you who actually finished reading this post.)