Okay Mr. Blog...you've been on my list of 'to-do's' for far too long. Each morning I get up and the first thing that crosses my mind is "to blog, or not to blog" that is the question.
Thing is, I've let it go for so long I can feel the anticipation throughout the world as to what this post will entail. Problem is, besides stating the obvious, 'we're alive', most of the other details include little more than "I'm ready to set all these empty cardboard boxes on fire just to rid myself of them." No, that's a little extreme, but we have mainly been busy doing all the normal moving things. Shocker, I'm sure. Lots of boxes, boxes, garbage, boxes, and did I mention boxes?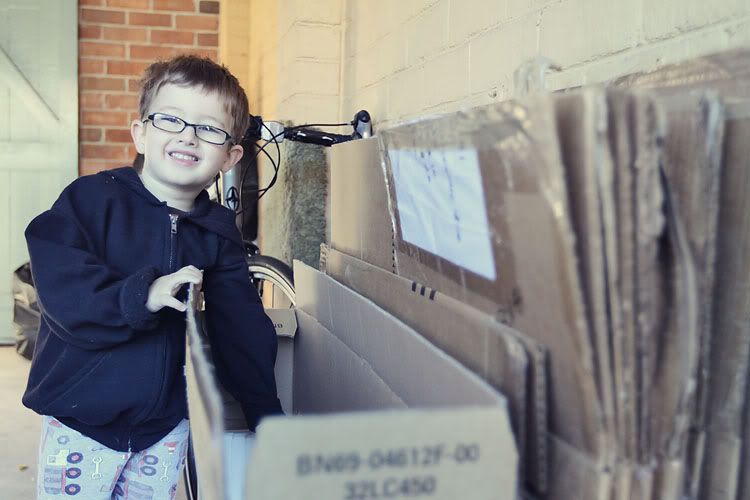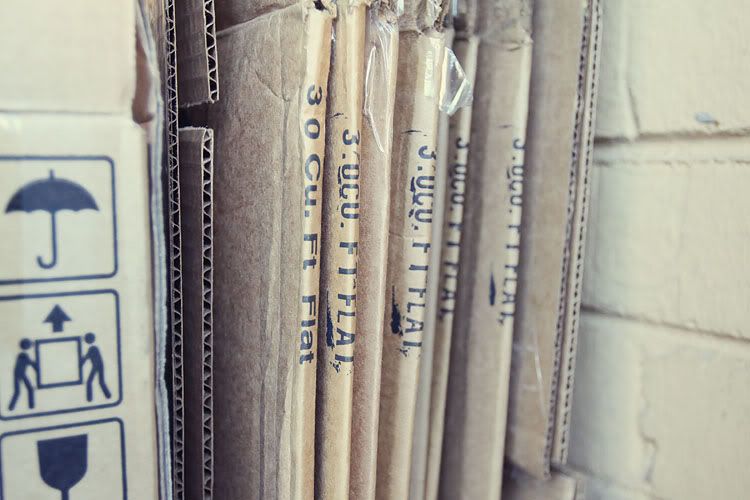 There are a few new things that come along with moving across the world. Here are some exciting tidbits amongst the mundane.
#1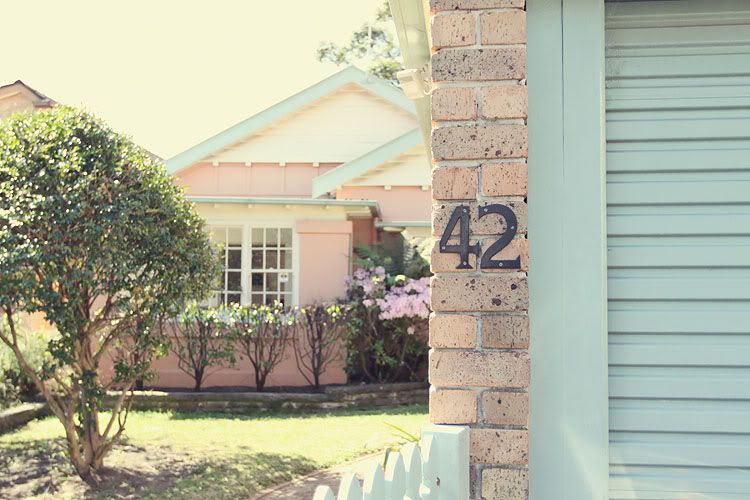 We moved into a house! A freestanding, no common-wall-sharing house. Gone are the days of telling the boys not to jump and run around. It's good timing too cause Wil's decided screaming is his new favorite pastime.
#2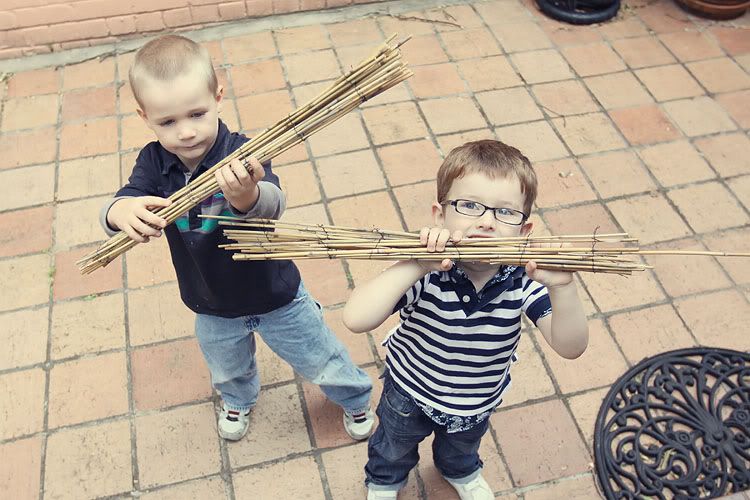 Along with our new abode came a built in amusement park! I know...crazy right?!?! And they call it a yard. Beckett has spent hours in the back playing with sticks, rocks, bricks, and a few unidentifiable objects. It's so nice to open the door and just let him go.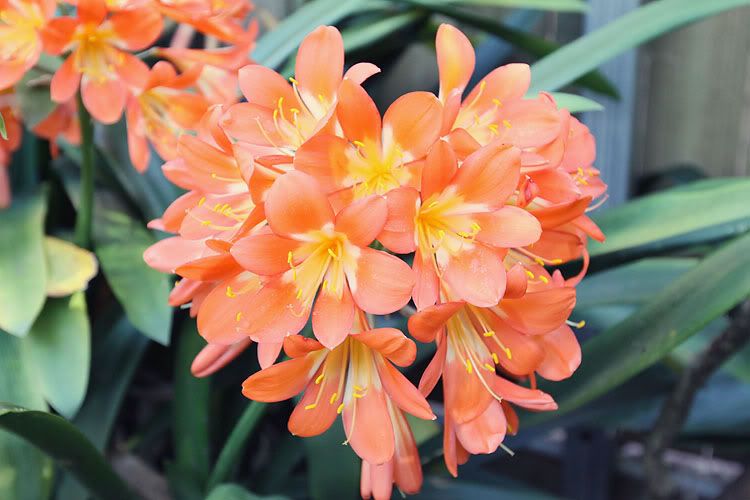 The yard is beautiful too, with these flowers everywhere it's nice to just sit on the back porch and take it all in. (Although the flowers are in shorter supply since we got here.) B is constantly picking them for me, and how do I tell him to stop when each one is accompanied by,
"I picked this for you, Mommy, cause you're so sweet".
#3
The house also came equipped with our own set of garbage bins. To most of you this probably doesn't seem like something worth noting, but each time I walk by them, I feel like I've really grown up now. I have my own bins! Aren't they pretty?
#4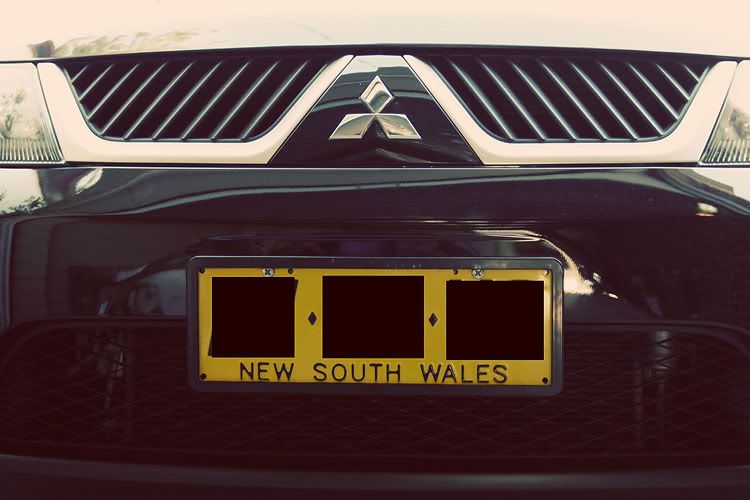 Another new thing has been the upgrade to a bigger vehicle. (look at that fun bright yellow NSW plate!!) We bought a Mitsubishi Outlander and it's been a delight to put the stroller in and take it out and not have a fist fight with it each time. The most challenging part of having a new car is this little change: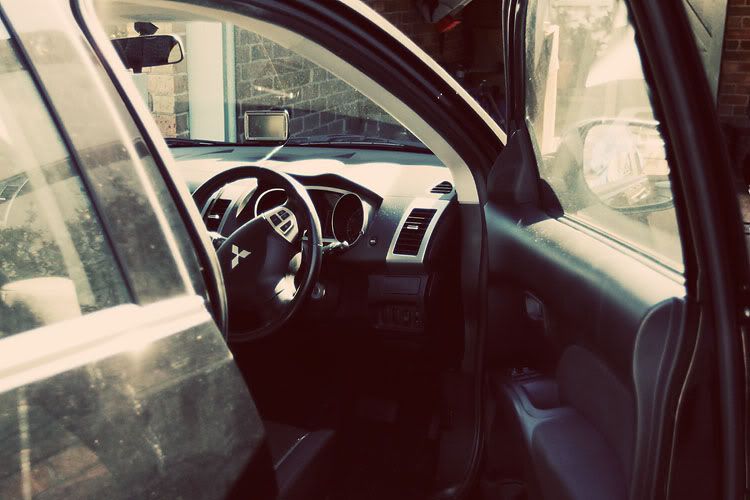 But, I'm quite the accomplished driver-on-the-other-side-of-the-roader, and haven't crashed once (which I was sure was imminent when I first attempted it).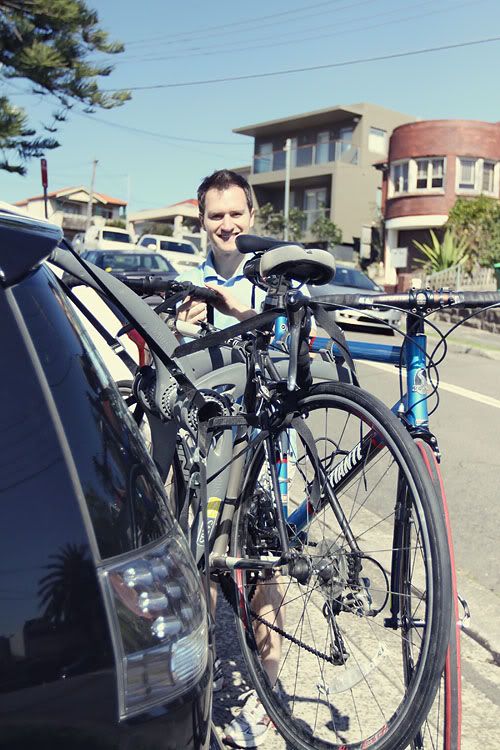 We did spend last Saturday doing something non-moving-ish and took our bikes to Centennial Park. It's a HUGE park right in the middle of the buzz, so big that you can't tell you're in any kind of buzz at all. Very peaceful. I got this image of the boys chasing each other around as we sat on our blanket and watched the sun set. Note the black swans on the water.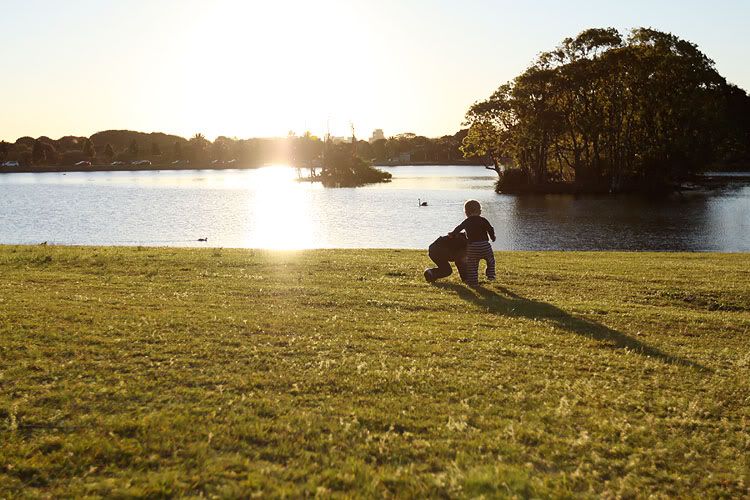 Quick update on the boys.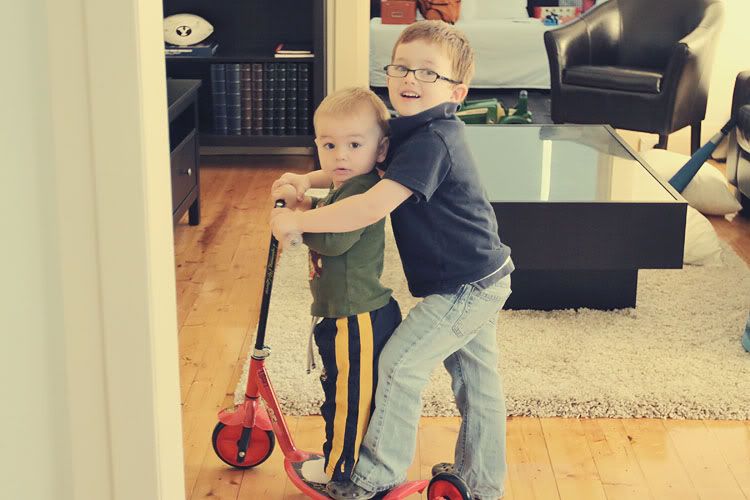 Both are doing amazingly well and have transitioned so easily to life here. Both were rockstars on the trip over. Wil slept 10 hrs straight, and when B wasn't sleeping he was watching TV.
I love you TV.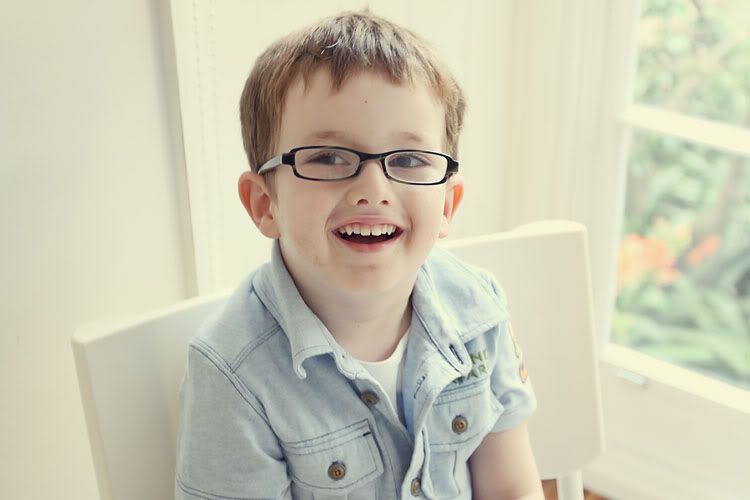 Some new things that Beckett loves are his best buddy Mr. Easton, his bunk bed, and of course his 'super cool backyard'.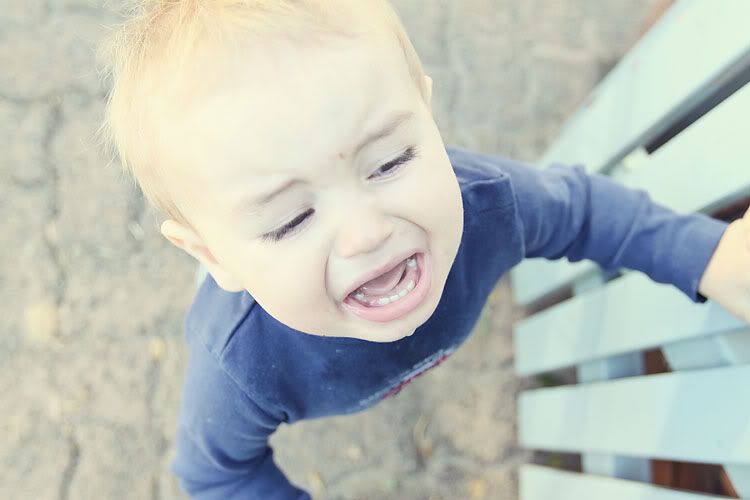 When he's not screaming, Wil is the sweetest little man. Loves to follow Beckett around, climb up on everything, and say all sort of new words including Beckett (Bettee), eye, ear, nose (and points), and bye bye (always with a wild flapping arm).
I am happy here. In a lot of ways the changes are similar to any move, whether it be within the continental US, or across the globe. I am content here having my bff Katie just up the street (her hubby and N work together and we became friends in LA 4 years ago), my sewing machine and my sweet boys. What else could I need?
-------------------------------------------------------
Lastly, I've included a little piece of Australian information for those of you dying to hear something specific to this country. While working at Outback Steakhouse (I know, I was destined to live here) I always wondered what the deal was with the boomerang. Let me tell ya.
(Excerpt taken from Susan Butlers, "The Dinkum Dictionary, The Origins of Australian Words")
"While much of Aboriginal culture was hidden from or overlooked by white settlers, the boomerange was not to be ignored. Its shape, its flight, its function, all made it an item that was ripe for linguistic exploitation. In particular, the flight away, and then back to the thrower was an image that could be applied metaphorically in many different contexts.

There is some skill involved in catching the returning boomerang which would otherwise deal with the thrower as effectively as it dealt with the target, and so a certain amount of anxiety is associated with its return. What comes back to you is as likely to be unpleasant as not. One instance of a 'boomerang' is a bounced cheque. While this use has established itself in Austalian English, there are examples of a wider use in more ad hoc circumstances, such as in references to a joke 'boomeranging' in a biter-bit style, and a voice 'boomeranging' as an echo. One further use, which is well established in the oral tradition, is the polite indication to a borrower that the lender expects the item to be retunred, with the phrase, 'This is a boomerang, you know.' "
And there you have it folks, now you can use boomerang in your every day vocabulary and think of me when you do. Oh, what an Aussie I am becoming.
-------------------------------------------------
And with that, I'll sign off for now. But stay tuned for a photo guided tour of our new place. Here's a little teaser, the view from our front room. And I promise it will take me less than two months to post again...(I know I say that every time) but I think you'll be pleasantly surprised.